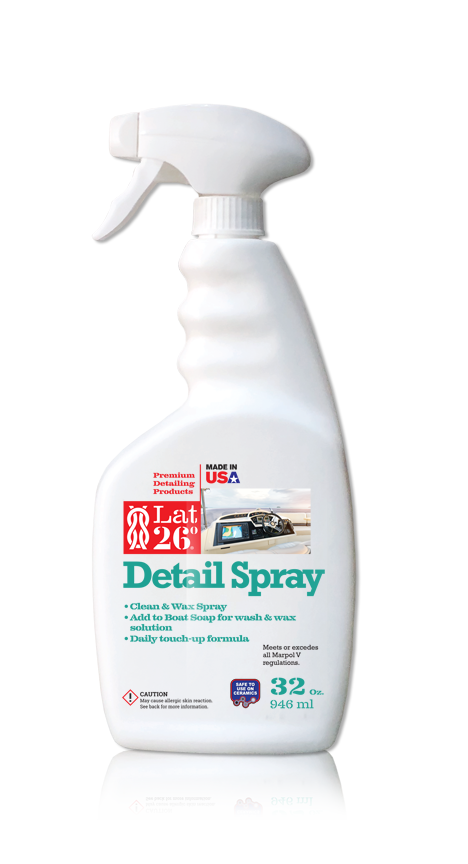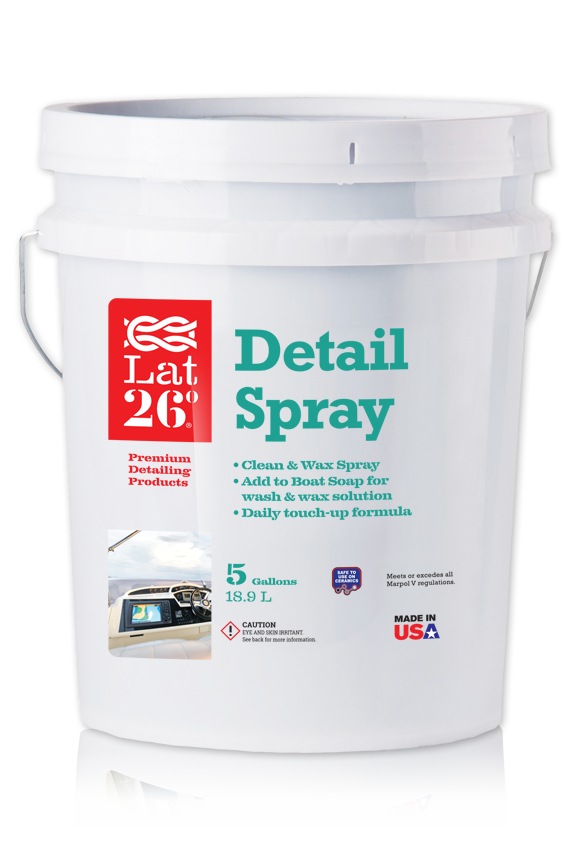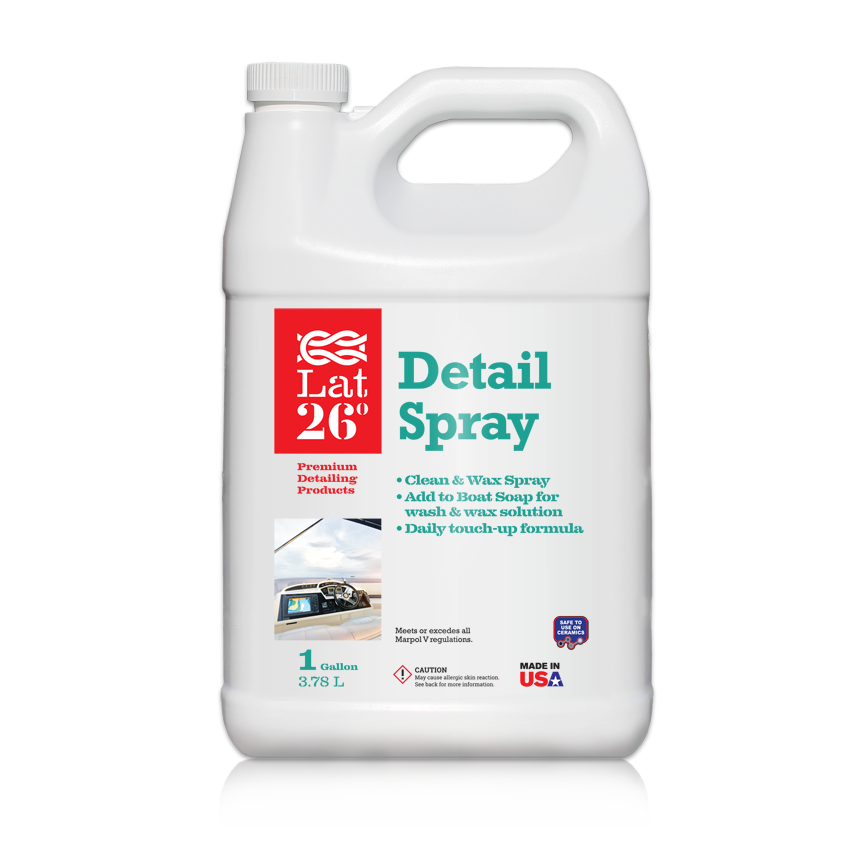 $22.95
$0.00
Detail Spray
Lat 26 Degrees Detail Spray is a water-based cleaner and wax spray for boats that is environmentally friendly. Due to the water repellent properties, it helps protect against both pollution, dirt, and grime adhesion. Lat 26 Degrees Detail Spray works on most yacht surfaces, and is an excellent cleaner for surfaces that have been coated by UV Heat Guard, Carbon Guard and Clean Wax.
DIRECTIONS
For use on paint, gelcoat, metal and acrylic surfaces. Spray Lat 26˚ Detail (wax) Spray on a clean
microfiber towel
and wipe dirt off of any wet or dry surface. For washing down a large area mix 4oz. Detail Spray into a five gallon bucket of
Boat Soap
for extra cleaning power and protection boost!